CAT6E structured cabling system. We don't use cable management, instead we use short patch cords. The result is as pictured.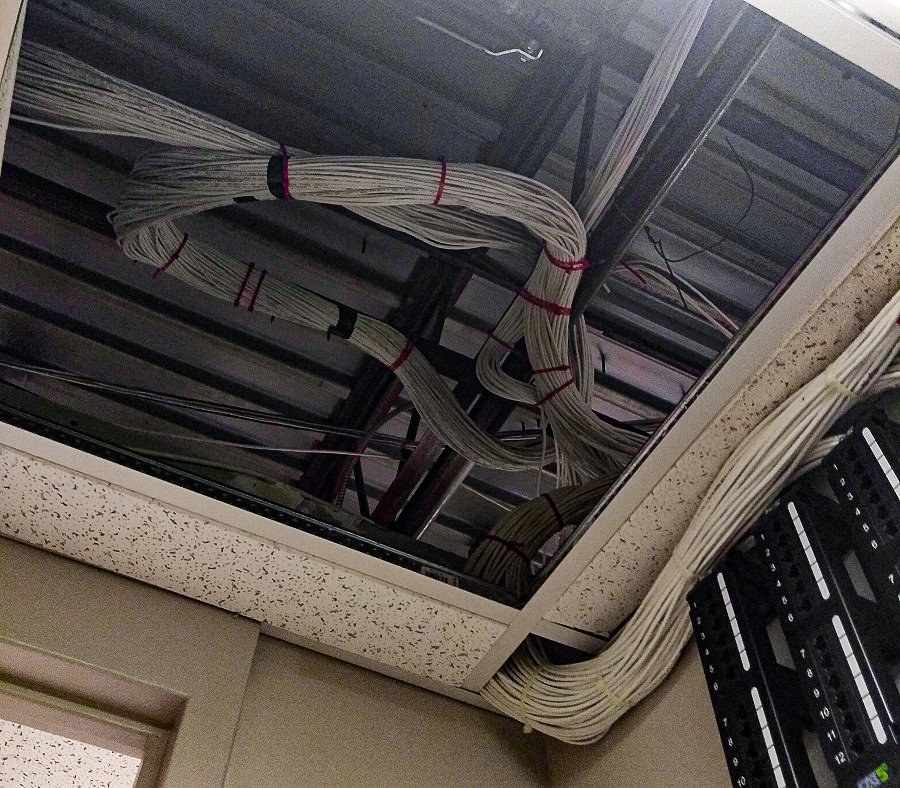 Addiction Treatment Organization
We used 12 vertical patch panels due to a very tight closet.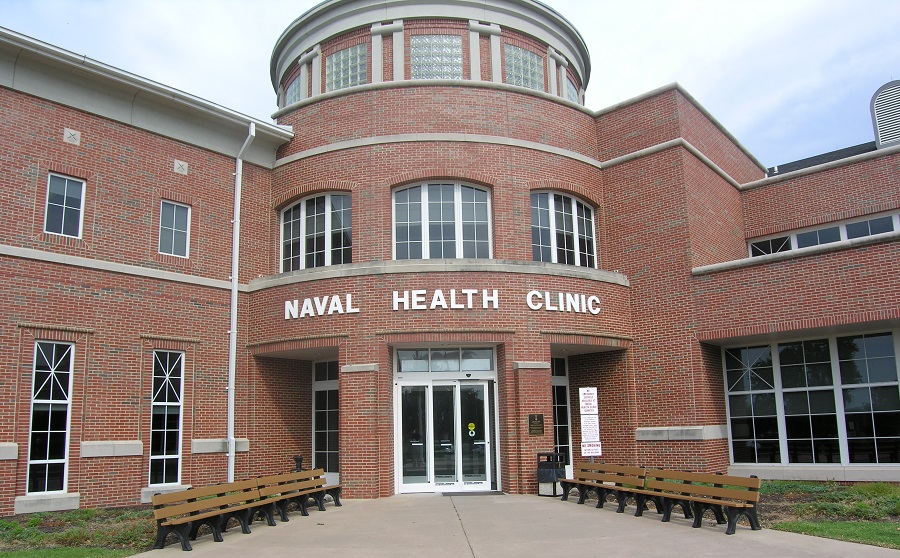 U.S. Navy Base
We have completed several projects for the United States Navy/Marine to include systems in this building at a military base.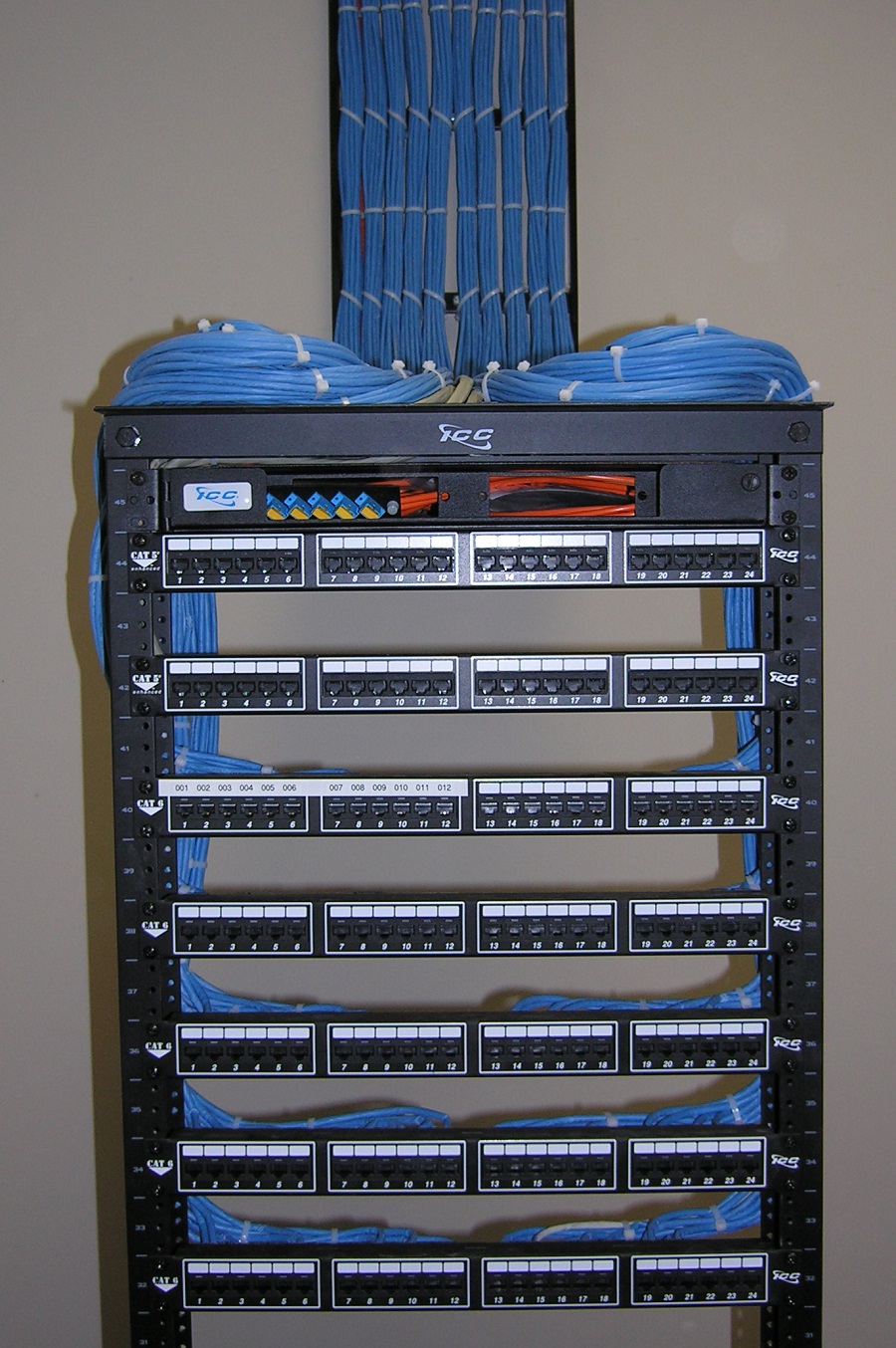 168 CAT6E drops in a neat rack.
Spacing for 24 port Ethernet switches.
This configuration will have no messy cable management combs.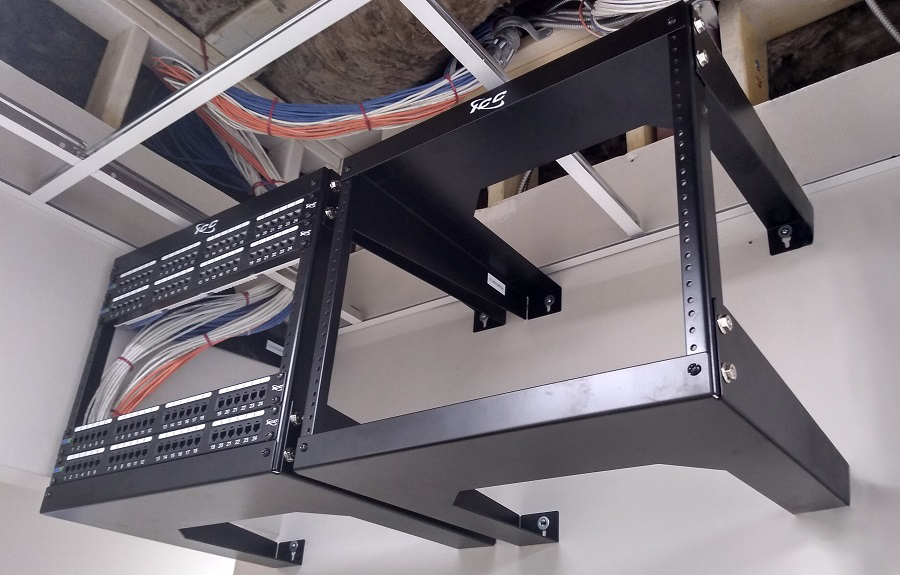 Richmond Law Firm
This customer moved into a beautiful new building in 2020. The space required a very compact and high up rack installation.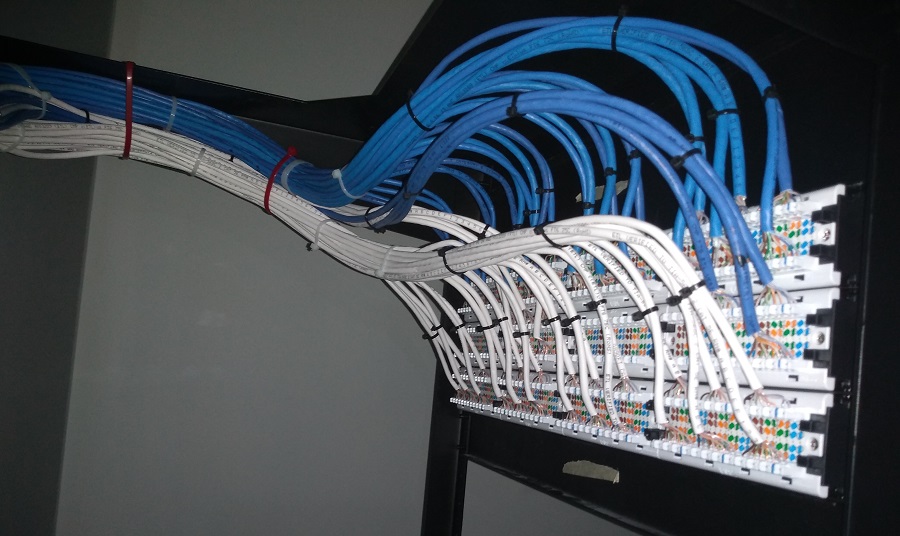 Innsbrook Law Firm
CAT6E data cabling
CAT5E voice cabling
Video cabling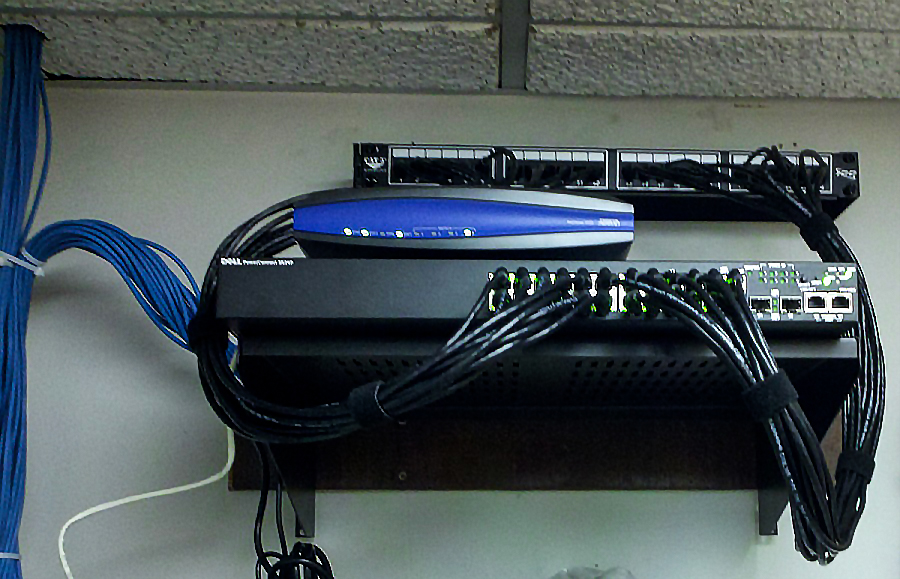 Richmond Non-Profit
Small efficient cabling system and a 19" wall rack.