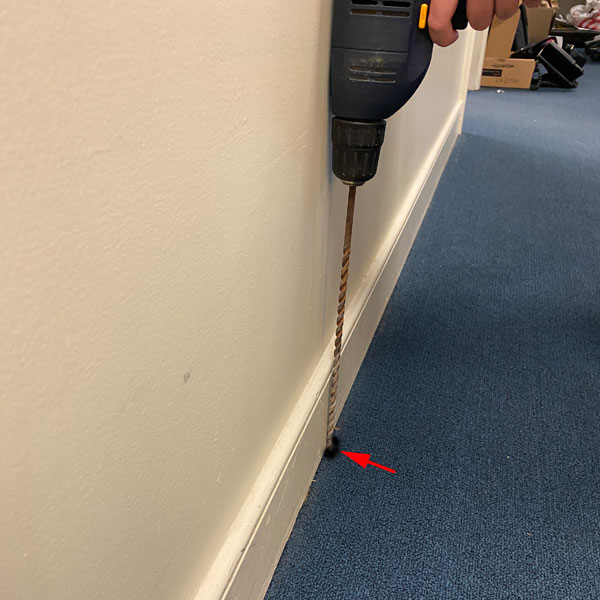 Drill at the intersection of the baseboard and floor straight down to avoid floor joists.
At the red arrow, we trimmed the carpet. Several nips from a pair of angled wire cutters works well for this. The carpet trim his helps prevent the drill from catching a carpet thread and creating a run.
Drill only 1 - 2" " to the void below. The long drill bit is only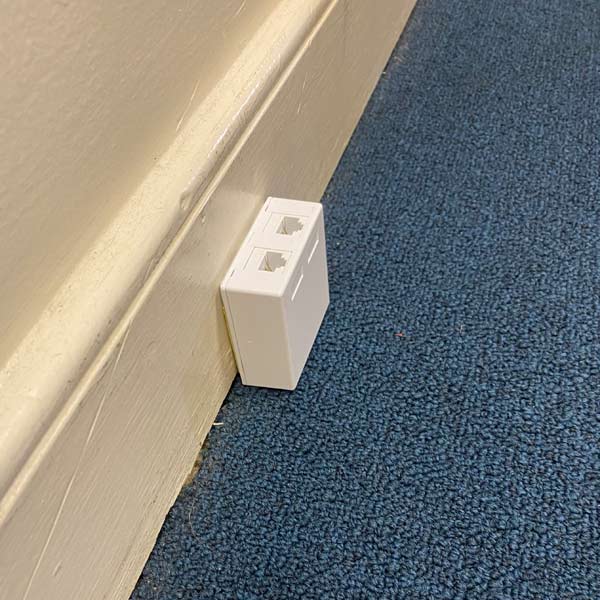 This is the look of the finished jack. We could have put the jack in the wall at 18" above the floor but that is a much more complicated install.